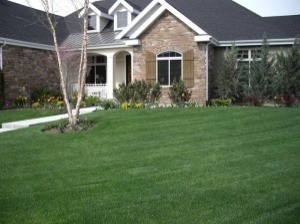 AGRONO-TEC Seed Company is who the Picky Professionals contact for all their Grass needs.
We have a grass for every type of Soil, Light, and Durability situation. So many Professionals spend hours on the water needs of a specific project.

Don't be surprised to find out the success of your project is about the RIGHT GRASS.

Agrono-Tec wants you to know that the type of grass you choose can greatly increase the chance of success down the line. Many choose with no consideration as to if that type of grass is the right choice. That is fine if the desire is to have green grass upon payment from the client with no regard for the quality of the project. Picky Professionals spend the time to pick the perfect grass for the situation.

If you have a complicated project we are here to assist you. There is rarely a project that needs only one type of grass.

Residential projects can be complicated but we have something for every situation.

Pasture needs? Our grass will keep producing until the cows come home! You will be amazed at how many choices are readily available to keep your projects looking great for years and the referrals coming in faster than your clients mow their lawn.