Ball Field #4A® by Agrono-Tec

Ball Field #4A® is for those of you that are located in higher elevation areas or don't want the attributes of Bermuda Grass we offer a mixture of perennial ryegrass and bluegrass to create our ball-field #4®A product. In southern environments, coastal climates or lower elevations this product will be green year round. This product can be mowed to a minimal height of ¾". This will create a fast field. The fertility requirements will be high on this product as will the water requirements compared to our previous ball field products. The varieties utilized in this product are chosen on their wear tolerance and speed of recovery.
This mix is ideal for cooler climates or higher elevations. A unique mix of wear tolerant bluegrass and pseudo-stoloniferous perennial rye. It will repair itself during abusive winter months. This mix will exhibit finer texture than other mixes Germination will appear in 5-10 days, depending on the time of year it is planted.®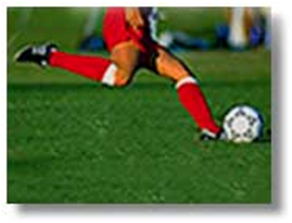 Other attributes of Ball Field #4A® are:
Moderate salt tolerance

Moderate drought tolerance

Moderate thatch accumulation to aide in reducing falls from athletes

Good recuperation due to wear

Excellent cold tolerance

Good insect resistance

Excellent disease resistance

Excellent dark green color

Moderate speed of establishment
Mow at: 1-2 inches.
Seeding rate: 6-8#/1000 sq ft
If you desire to make this a self fertilizing product specify micro-clover by using the connotation of M for example Ball Field 4AM®
VIEW THE PRODUCT TEAR SHEET. CLICK HERE