Ball Field #1A® by Agrono-Tec
With pseudo-stoloniferous perennial ryegrass, improved common bermuda and turf-type tall fescue, Mix Number 1-A is a fine textured, dark green and prolific tillering grass seed mix. That's why it can repair itself during the winter months. It's great for fields that are in constant use all year round.
This ball-field mix is a mixture of Perennial ryegrass, turf type tall fescue, and common and improved common Bermuda Grass. This product has the following attributes:
Fast establishment

Excellent salt tolerance

Very deep rooting

Combination of stoloniferous and clumping grasses

Excellent drought tolerance

Must be mowed at 1.5" or higher

Creates a thatch which protects the soil and creates a pad to cushion the fall of athletes.

Will survive in hot climates

High wear tolerance and moderate reparability
Seed rate is 10-12#/1000 sq ft
During winter month plantings we change from hulled to un-hulled Bermuda.
If you desire to create a self fertilizing environment add micro-clover by using the connotation M example Ball-field 1-AM
Seed Rate: 12 lbs. per 1,000 sq. ft.
Mow at: 2 1/2 – 3 inches.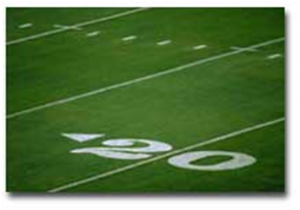 VIEW THE PRODUCT TEAR SHEET. CLICK HERE