Everest® Perennial Ryegrass Seed Blend by Agrono-Tec
When you think of the highest point on the earth, the word "Everest" comes to mind…
It represents the highest in possible achievement.
There is no better blend of perennial ryegrass for the discriminating turf professional.
Everest® has been used on golf courses for tee boxes, over-seeding fairways and greens. Because of its high tolerance to wear it has been used in high wear environments such as football/soccer fields, race tracks, and dog runs. Everest® perennial ryegrass blend quickly restores a tired weak turf to the vitality of youth. In a short period of time, Everest® perennial ryegrass seed blend can thicken a turf and can spark new life into it.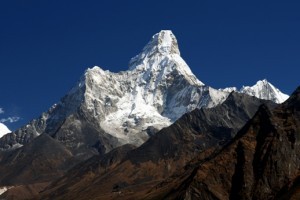 Everest® has better tolerances to high levels of alkalinity and acidity than other ryegrass products. And because of its high endophyte levels the bugs stay away. Everest® has been engineered to provide the ultimate in disease resistance. It is ideal to use to eliminate necrotic ringspot in Kentucky Bluegrass.
Everest® perennial ryegrass seed provides the following characteristics:
• Good cold tolerance
• Close mowing tolerance
• High seed count
• Ease of cutting
• Slow to moderate grow rate
• Greater tillering ability
• High wear tolerance
• Extremely dark green color
• Excellent transitional ability
• Rapid establishment
• High endophyte levels
• Superb stripping ability
• Great heat tolerance
• Non-invasiveness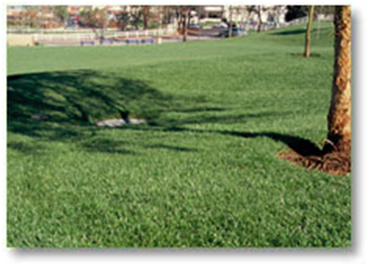 Everest® comes in the following blends:

Everest Blend 1000: A unique blend of transitional varieties that transition quickly under moderate temperatures to provide less competition for bermuda grass. Provides quick germination, moderate green color, thicker texture, and good mow ability. It is poa free
Everest Blend 2000: A blend of top rated perennial rye grasses that provide quick germination, darkest green color, high endophyte levels, high seed count and Poa free. Transition is later in the summer.
Everest Blend 3000: A very unique blend of dwarf perennial rye grass which provides the attributes of blend 2000, along with a slower growth rate and pseudostoloniferous qualities, which enable the product to repair itself more fully. Ideal for tee boxes and greens. Poa Free.
Everest Blend 3000 SLT: If salt tolerance is important to you then consider this product. It will germinate in water levels exhibiting 12000 ppm salts. It will withstand soils very high in alkalinity. Varieties are also chosen on color, 90%+ endophyte levels, excellent texture, and fast establishment. Being able to mow when the grass is wet is very important attribute of this product. It too is poa free.
VIEW THE PRODUCT TEAR SHEET. CLICK HERE
VIEW THE HYDROSEEDING SPECIFICATIONS. CLICK HERE